Ford cars and trucks can be seen at every classic car show around the country.  Here is a list of car and truck show that host Ford and Lincoln specific models.
Here's the list of some of the most anticipated Ford, Mercury, and Lincoln Car Shows for 2021.
Carlisle Ford Nationals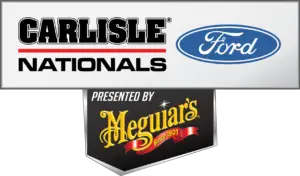 Where: Carlisle, Pennsylvania
When: June 4-6, 2021
Details: Largest all-Ford show in the world which features Ford, Lincoln, Mercury and Euro Fords on the 3,200+ National Parts Depot showfield
Major Sponsors: Meguiars
Fabulous Fords Forever!
Where: Irwindale Speedway in Irwindale, California
When: June 13, 2021
Details: Ford, Mercury, and Lincoln Models on display
Major Sponsors: Ford Motor Company, The Ford Car Club Council