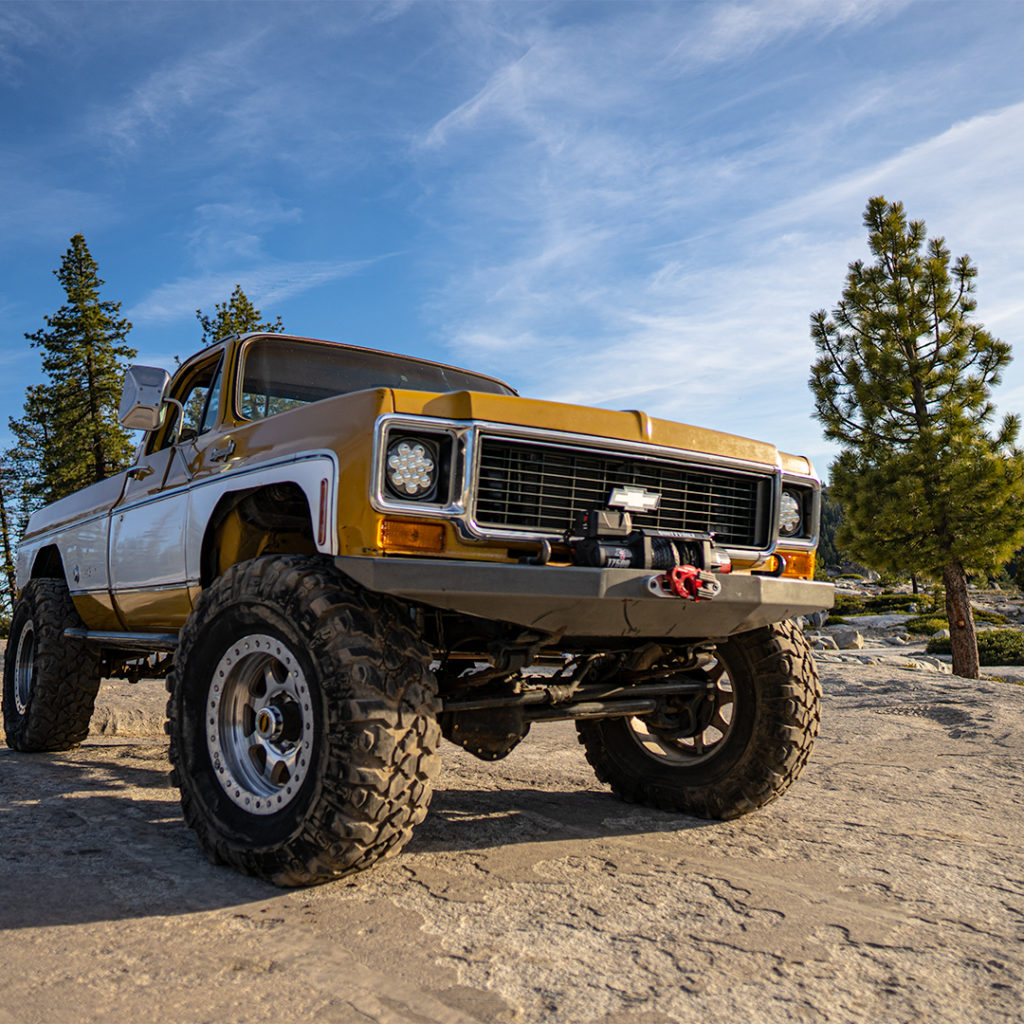 1973 Chevrolet Cheyenne C10
Rides Collective comes from a passion. A passion for speed and style. A passion for opening the hood and tinkering around to get things just right. A passion for rubber meeting the road. A passion roaring from the flickering lights of 1980s television sets, where "Knight Rider" and "Dukes of Hazzard" were couldn't-miss experiences and where the VHS tapes of "Cannonball Run" and "Smokey and the Bandit" practically burned images into the screen with overuse (all hail Burt Reynolds).
Rides Collective comes from love and family. It comes from growing up outdoors every weekend and my parents placing me on the driver's seat in first gear to get that feel of and love for driving. It comes from the old, reliable manual gear shift on the 1941 Ford Willys that belonged to my grandfather, the car I learned to drive on (and is still in the family to this day). A long-time love for owning and building cars – everything from a 1965 Mustang GT and 1956 Lincoln Mark II to a 1993 Kawasaki ZX7R and a 1989 Ford Mustang Saleen. A love of attending classic car shows and capturing unforgettable, full-color images of the vehicles that helped to build this country.
That love and passion drives (no pun intended) the mission behind Rides Collective. I built this site to connect and inform those users across this great country who have that same deep, pedal-to-the-metal love for the automotive and motorcycle industries. This is a place where users can log on and find out when and where the great local motorsports events – roadshows, auto shows, classic meet-ups, racing, anything else related to the industry – will take place.
All car and motorcycle enthusiasts have probably experienced that frustration of missing a fantastic local showcase – just because they didn't know it was taking place! There's a serious lack of vital car and motorcycle event information out there. That's what Rides Collective aims to collect and display. This site will be one easy-to-use directory where the passionate car and motorcycle lovers can go to get informed. A simple search by city and state will pop up all the events that are going on nearby. There's one "Submit Event" option for hosts, where they can submit and update their own information to get it out to the people. No premium-listing up-sales here. Just the information that people need to know so they can enjoy the great car and motorcycle events that are going on all over the country.
I want Rides Collective to grow and expand with this community. It's called "Collective" for many reasons. I've owned my share of different cars and trucks; I've gone across manufacturers and styles; I've photographed all sorts of rides. I want this site to truly be collective – bringing in car and motorcycle enthusiasts from all over to share in that love and passion. I welcome feedback, good or bad. This site will evolve and grow alongside your suggestions and ideas.
So, strap in and rev up – let's get this going!